As part of Community Rewilding we search for ways to encourage people to interact with and support their environment.  We also look for ways to improve habitats and biodiversity.  Finding ways to make people a healthy part of their local natural environment without the need for heavy management is key to this.
Forest gardening is perfect for these goals.  Forest gardening is the creation of a garden of perennial (living more than a year) plants that provide edible food for people while also supporting a healthy food web in the garden.  This means making sure that the nutrients and water the plants need are provided by the environment and by other plants.  Plants attract and provide home for pollinators and beneficial insects.  They also encourage a healthy soil compared to normal gardens because we don't need to disturb the ground or dig up roots.  Trees and shrubs will provide more food over time not less, while also sharing some of that natural wealth with the wildlife of the area.
Community Rewilding is working to create two demonstration forest gardens, one in Faifley in the Knowes and the other in a walled garden in Yoker.  These gardens will improve the local environment while not requiring extra human management, (besides the harvesting of food!).  We want our volunteers to be part of the process of designing the garden and so we organized two days of courses with permaculture instructor and forest gardener Nenya Milne from Edinburgh.
With Nenya, our volunteers learned about creating gardens of multiple layers that can grow with each other and with little help.  We learned about lots of new and different edible plants while learning to think about accounting for wind, sunlight, soil health, and pollination.  We even got to visit Nenya's forest garden and taste a lot of the plants.   Forest gardens tend to look more like a natural environment, and a little more wild, and part of this is because of the huge diversity of plants.  Some forest gardens in the UK have more than 300 varieties of plants growing at the same time in a relatively small area.  These gardens are more resilient to cli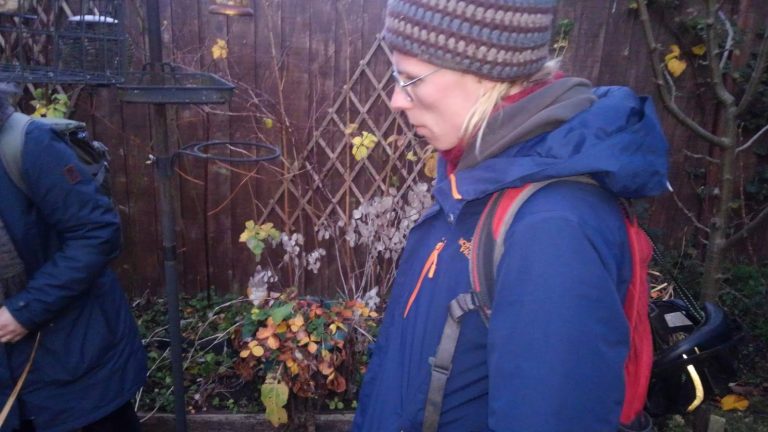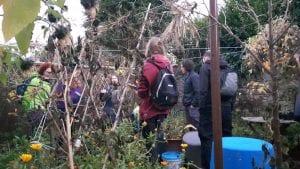 mate change and provide a more varied diet to the humans and animals who benefit from them.